25 Mar

Welcome New AmeriCorps Service Member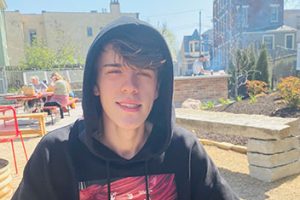 Please, join us as we welcome another member to the Kaua'i Habitat 'ohana. Sawyer Brammer has joined the Kaua'i Habitat construction crew and homebuyers as they build homes, communities, and hope on Kaua'i. AmeriCorps Service Members commit themselves to a 10 1/2 month term, working directly with nonprofit organizations to tackle a community's most pressing challenges, such as the current housing crisis affecting the islands. Sawyer joined our current AmeriCorps members, Juliana Sebben and Kyle Gilioli whose terms will run through the summer.
Coming to us from Cincinnati, Ohio, Sawyer enjoys woodworking, hiking/camping and automobiles. He has previous experience working as an arborist, as well as contract work doing housing repairs. This will be his first term as an AmeriCorps Service Member.
Sawyer heard about the AmeriCorps opportunity from a friend who had also served with Kaua'i Habitat for Humanity as a Construction Crew Leader with the affiliate. Sawyer was even fortunate enough to be able to visit the jobsite during that time to meet the families impacted by Habitat/AmeriCorps work. It was through these meetings that Sawyer was inspired to join us in our mission of bringing people together to build homes, communities and hope.