05 Oct

Kaua`i Habitat announces new offering for affordable housing opportunities in `Ele`ele Iluna Subdivision

October 2, 2017
For Immediate Release
Contact: Catherine Shiningstar Ka'auwai
808-335-0296 x117  |  cshiningstar@kauaihabitat.org
KAUA'I HABITAT FOR HUMANITY ANNOUNCES NEW OFFERING FOR AFFORDABLE HOUSING OPPORTUNITIES IN THE ELEELE ILUNA SUBDIVISION.
INFORMATIONAL MEETINGS ON HOW TO APPLY WILL BE HELD ON THREE DATES IN OCTOBER.
Hanapēpē, Hawai'i – Kaua'i Habitat for Humanity is announcing a new offering for affordable housing (house and lot) in Kaua'i Habitat's 'Ele'ele Iluna Subdivision. Individuals who are interested in applying to the Habitat self-help homebuyer program must fall within low income guidelines and meet other program requirements. Those interested should call the office at: 808-335-0296 ext. 115, 116, or 117 to register for one of the informational meetings that will be held in October. Those interested are highly encouraged to attend one of the informational meetings later this month where applications will be available.
Meeting Dates, Place & Times:
Saturday, 10/21/17 9:00am     Chiefess Kamakahelei Cafeteria (Lihue)
Monday, 10/23/17 6:00pm      Waimea Canyon School Cafeteria
Thursday, 10/26/17 6:00pm    Chiefess Kamakahelei Cafeteria (Lihue)
Requirements:
You must be a "first time homeowner", meaning that you have NOT owned a home or had your name on the title of a home in the last 3 years.
Your "Total" gross household income must be between 30% and 80% of Kaua`i Median Income (see chart below).  Note, "Total" gross income means the income (before deductions) from all people that will be living in the house who are over the age of 18.
You (household members) must be willing to partner, in good faith, with Kaua`i Habitat to build your home & put in sweat equity as needed per week while building your home and those of others.
You must have sufficient income after your debt and bills to be able to make the mortgage payment on your home.  See chart below for the estimated purchase price of these homes.
As of April 14, 2017, suggested allowable gross income to qualify is: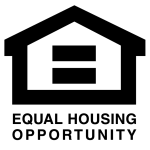 Kaua'i Habitat for Humanity is an equal oppportunity provider and employer. We are pledged to the letter and spirit of U.S. policy for the achievement of equal housing opportunity throughout the Nation. We encourage and support an affirmative advertising and marketing program in which there are no barriers to obtaining housing because of race, color, religion, sex, handicap, familial status, or national origin.
### 
About Kaua'i Habitat for Humanity
Kaua'i Habitat for Humanity is a local affiliate of Habitat for Humanity International, an ecumenical, nonprofit, Christian housing ministry. Its mission is to bring people together to build homes, communities, and hope. Habitat builds and rehabilitates simple, decent houses, through volunteer and homeowner labor.
Kaua'i Habitat for Humanity also operates ReStore®, which sells new and used discounted building and construction materials and household items. Since 1992 Kaua'i Habitat has built 137 affordable homes and made critical repairs to 29 existing homes for Kaua'i families whose household income is between 30-80% of the median Kaua'i income. Because the critical need for affordable housing continues to persist on our island, Kaua'i Habitat has pledged to scale up our capacity and build our next 100 homes before the next decade.