21 Jan

AmeriCorps Members Serve on MLK Day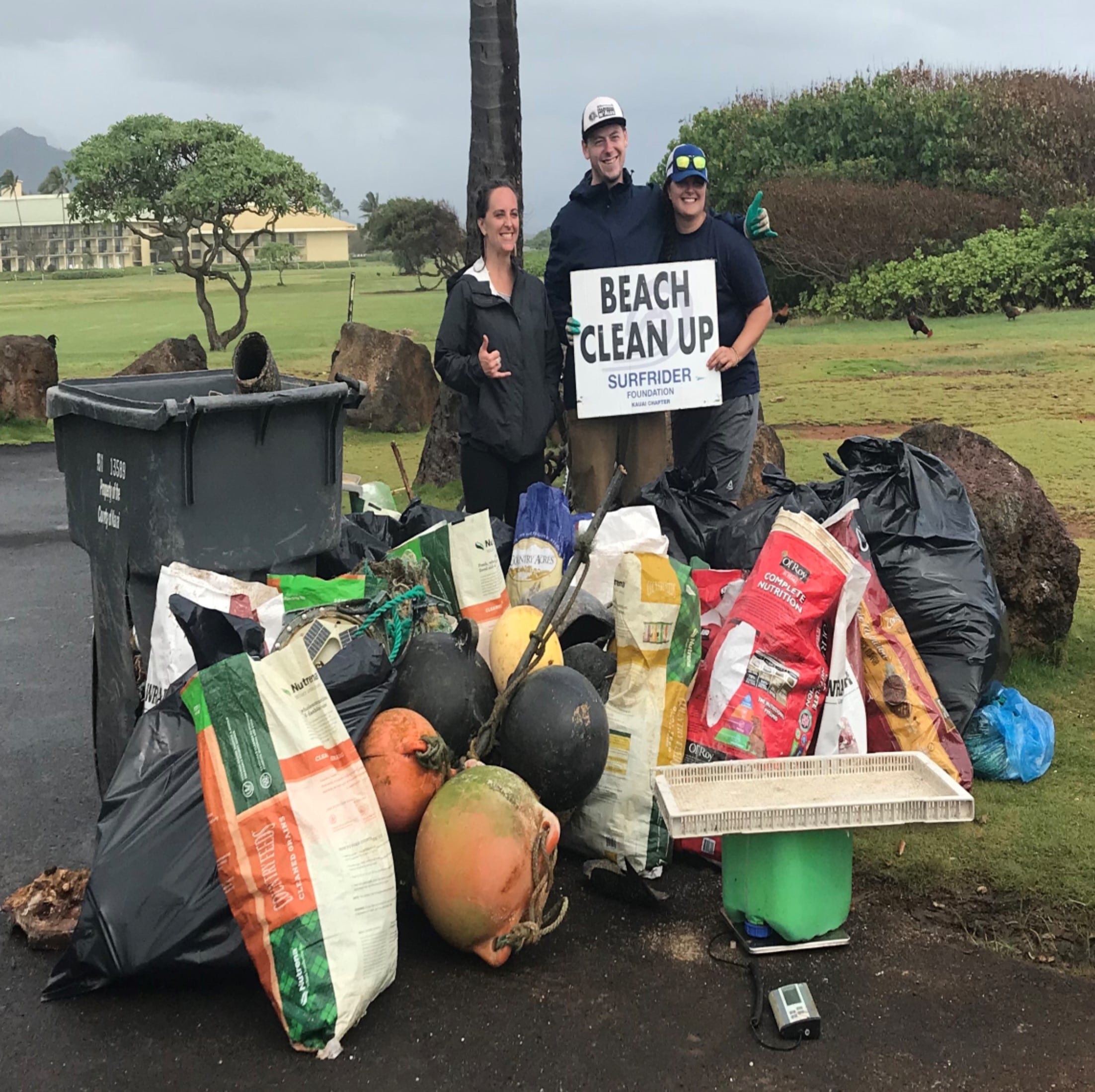 As the great Dr. Martin Luther King Jr. said, "Everybody can be great, because everybody can serve." The Martin Luther King Jr. holiday on Jan. 20, 2020, marks the 25th anniversary of the day of service that celebrates the Civil Rights leader's life and legacy. It is the only federal holiday designated as a national day of service to encourage all Americans to volunteer to improve their communities. Recognized as "a day on, not a day off," Kaua'i Habitat's AmeriCorps National Members spent the day participating in a beach cleanup and a roundtable discussion about various social issues impacting Kaua'i.
Kaua'i Habitat for Humanity partnered with the Kaua'i Chapter of the Surfrider Foundation to organize a beach cleanup at Nukoli'i Beach Park. The morning haul pulled almost 800 pounds of trash from the beach. Items removed included various plastics, ropes, netting, buoys, a bicycle, and other miscellaneous items. The beach cleanup left a lasting impact on Mitch Meyers, an AmeriCorps National Member with Kaua'i Habitat. He said, "It was sobering to see how much trash there was on this beach. It was awesome seeing so many people coming together to clean it up."
Following the beach cleanup, the day of service led the ambitious AmeriCorps members to participate in a Martin Luther King Day Celebration at Saint Michael and All Angels Episcopal Church. Following King's invitation to "sit at the table together," a variety of roundtable discussions were held involving various members of the community. Topics included peaceful communication, environmental impact, and homeless needs on Kaua'i. Maddi Hennessey, another AmeriCorps National Member with Kaua'i Habitat commented on her experience, "It was impactful to hear stories and opinions on these issues of the local people from all walks of life."
Kaua'i Habitat for Humanity currently has three AmeriCorps National Members serving as Construction Crew Leaders. AmeriCorps National Members are employees of the U.S. Government under the Corporation for National and Community Service. They serve 10.5 month terms at Habitat affiliates to provide unpaid volunteer assistance to homebuyers in building their homes. Those interested in becoming an AmeriCorps National Member should visit the website of the Corporation of National and Community Service.