07 Jan

New Executive Director Announced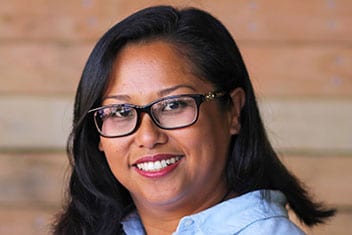 The Board of Directors of Kaua'i Habitat for Humanity have announced the selection of Milani Pimental as the new Executive Director for the nonprofit, effective December 18, 2020. She had been serving as the Acting Executive Director for the organization since March 1, 2020 filling the vacancy left by previous executive director Stephen Spears.
Vice President Doug Haigh announced the selection stating, "We were unanimous in our selection of Milani to be our new Executive Director. She is highly qualified and has been doing an outstanding job as Acting Executive Director and we are confident she will continue to be highly effective in directing Kaua'i Habitat."
Prior to tackling the Acting Executive Director position, Pimental served as Deputy Director as well as Director of Development for the nonprofit organization. She has more than 20 years of experience working with nonprofits in the Kaua'i community.
"When Milani accepted the Acting Executive Director position, she really did have to hit the ground running because the pandemic began and we were faced with a stay-at-home mandate," stated HR and Administration Manager Nicole Jacintho. "Under her leadership we made changes to the way we operated, and home construction continued successfully with new safety protocols in place."
"I am grateful for this new chapter in my career," said Pimental. "In my 10 years with Kauai Habitat I have enjoyed all the challenges and excitement that comes with working for a nonprofit that provides affordable housing. I look forward now to working with our Board, staff, volunteers, and partners to continue our mission of serving the community and providing even more affordable housing opportunities in the future."