107 More Affordable Homes For Kaua`i
Of all the work we could be doing, this project creates the most affordable homes for Kaua`i families in the least amount of time.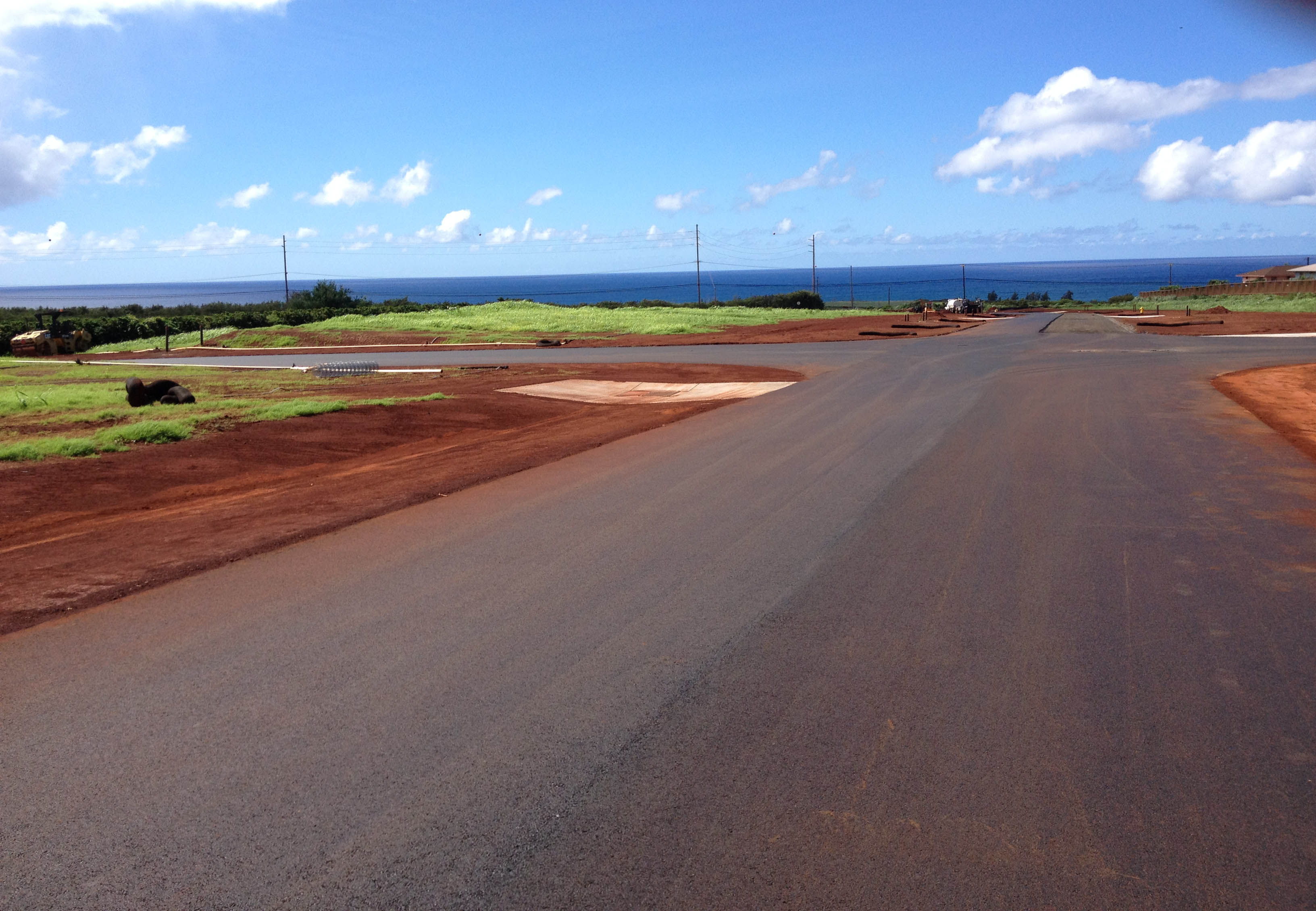 What is `Ele`ele Iluna?
A new subdivision of affordable homes built by Kaua`i Habitat for Humanity and our Homeowner Families.
Kaua`i Habitat's founder, the late LaFrance Kapaka-Arboleda, said that in Hawaiian, the meaning of `Ele`ele Iluna is "to rise up from the darkness." With this in mind, our affiliate vows to equip Kauai's hard-working families with the tools necessary to bring themselves out of the darkness and break the cycle of poverty, thus becoming agents of their own change, through our self-build program and team build philosophy.
Where is it?
Located between Kaumuali`i Highway and Halewili Road in `Ele`ele on the Island of Kaua`i.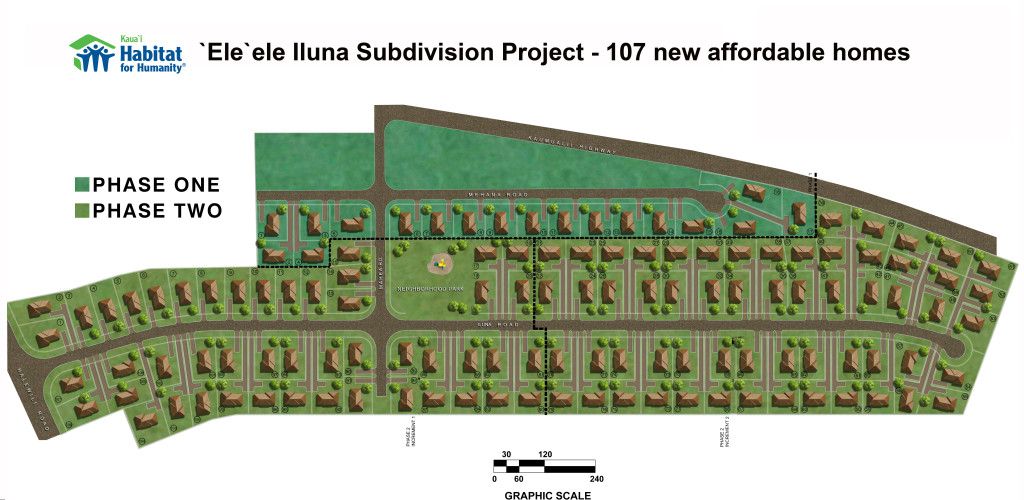 Project Status
Phase I (18 houses): Completed in 2009.
Phase II (increments A and B): Final subdivision approval granted by the County of Kauai in September 2015
Phase II-A (48 lots):
Phase II-B (59 lots):
How many houses will be built there?
There will be 107 homes in Phase II of the project with a total of 125 homes once completed.
How can I live there?
All those interested in living at 'Ele'ele Iluna may call our Family Services Department at (808) 335-0296 ext. 115 to be added to our mailing list of prospective homebuyers. Those on this list will be notified via mail when informational meetings will be held and applications accepted.
Also helpful for general information is our section on How to Become a Habitat Homeowner.
How can I help support this project?
Visit our Holomua Campaign page to see how you can help with a monetary contribution and/or contribution of goods and services. Sponsorship opportunities (house sponsorships and subdivision sponsorships) are also available. And of course, helping hands make lighter work. If you'd like to volunteer, please contact volunteer@kauaihabitat.org.
Read here about what the Kauai Board of REALTORS is doing to support this project!
Equal Housing Opportunity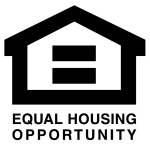 We are pledged to the letter and spirit of U.S. policy for the achievement of equal housing opportunity throughout the Nation. We encourage and support an affirmative advertising and marketing program in which there are no barriers to obtaining housing because of race, color, religion, sex, handicap, familial status, or national origin.