Kulia i ka nu'u   —  Strive for the summit.   ~ `Ōlelo no`eau, Hawaiian proverb
Homeownership Opportunities with Kaua`i Habitat:
Kaua`i Habitat for Humanity provides opportunities for hardworking families in need on Kaua`i to build and buy their own home using its established self-help model.
Equal Housing Opportunity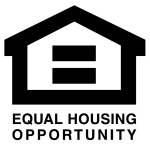 We are pledged to the letter and spirit of U.S. policy for the achievement of equal housing opportunity throughout the Nation. We encourage and support an affirmative advertising and marketing program in which there are no barriers to obtaining housing because of race, color, religion, sex, handicap, familial status, or national origin.
How Can I Qualify?
With the help of funding partners, volunteers, and the community, Kaua`i Habitat builds modest homes that are sold to qualified families (whose household income is between 30-80% of the Kaua`i median income) at no profit. Among the requirements for new homeowners is a 550-700 hour "sweat equity" requirement. Sweat equity is the hours that homeowners must work alongside Habitat staff, local and visiting volunteers to build their home or that of another partner family. Visit our How Can I Qualify page for further details.
Mortgage payments along with grants, private contributions, volunteer labor, and sweat equity help Kaua`i Habitat keep costs low and enable us to build truly affordable housing.
Add Your Name to Our Mailing List for Homeownership Opportunities

New Home Construction Programs
`Ele`ele Iluna subdivision
House and lot. Read more about our subdivision plans here.
House only, built on a Dept. of Hawaiian Homelands (DHHL) lease lot.
Opportunities with DHHL lease lots are managed directly by DHHL through their own selection process. At their discretion, DHHL may enter into a contract with Kaua`i Habitat for the construction of houses on DHHL land, using our self-help and team-build models. For more information on Dept. of Hawaiian Homelands programs, visit their website at www.hawaiianhomelands.org.
Meet a Kaua`i Habitat family
Read real Kaua`i Habitat homeowner stories and meet other families who have participated in our affordable housing programs.

Resources for Homeowners
Visit our Homeowner Resources page to see resources for our partner families.
Apply for Special Opportunities
Occasionally Kaua`i Habitat posts announcements of special opportunities available to existing Kauai Habitat homeowners. These offerings are made through our funding partners and may include restrictions depending upon the offering posted.