25 Jul

Welcome AmeriCorps Service Members

Join us as we welcome two new members to the Kaua'i Habitat 'ohana. Clinton Allen and Emily Heinen are AmeriCorps service members that will be serving the Kaua'i community by working as Construction Site Supervisors at our job site. AmeriCorps is the federal agency for national service and volunteerism. AmeriCorps provides opportunities for Americans of all backgrounds to serve their country, address the nation's most pressing challenges, and improve lives and communities. Service members serve a 10 1/2-month term and at Kaua'i Habitat they will be addressing the need for affordable housing on island.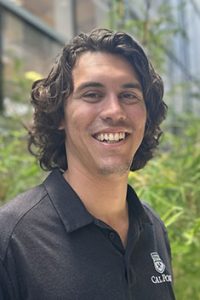 Clinton Allen is coming to us from San Diego, California, where he enjoys cooking, sketching, surfing, rock climbing, backpacking, disc golf and various types of art and theatre. When asked why he chose to serve on Kaua'i, Allen responded, "I chose this position with AmeriCorps and Habitat for Humanity primarily for the on-site and hands-on experience it offers. Along with that, the ability to engage with the community in Kaua'i will bring many valuable lessons and connections. This opportunity allows me to re-examine what my professional goals are, while also expanding myself. I'm very much looking forward to this year and everything that will come with it!
Emily Heinen will be coming from Minnetonka, Minnesota, and enjoys skiing, mountain biking, running, backpacking and traveling. She has worked with Habitat for Humanity in the past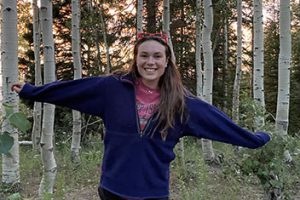 at the Denver Habitat for Humanity ReStore. "My passion for service and community organizing was ignited by my time working for the Public Defender's Office in Boulder, CO, where I was interacting with the local community. During these experiences, it became apparent to me that people in my community were not getting their basic needs met, which manifested in a number of consequences on their lives and futures. For this reason, I am passionate about Habitat's mission of providing affordable housing. I also have a passion for the outdoors and am excited to explore Kauai and all it has to offer!"
We are so grateful to be welcoming individuals so passionate about serving our community. Please share your aloha and make them feel welcome as they begin their journey of building homes, communities, and hope on Kaua'i. If you or someone you know is interested in serving a local community though AmeriCorps service visit Home | AmeriCorps to learn more.