10 Oct

KHfH `Ohana Grows by Four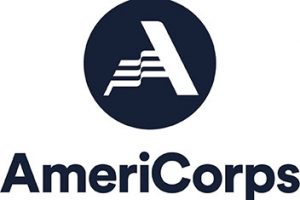 We've been very fortunate over the years to have service members from AmeriCorps building homes, communities and hope with us. For the past several years we've hosted two service members a year, each serving terms of 10 1/2 months. Well this year the Kaua'i Habitat 'Ohana grew by four, as the number of AmeriCorps members volunteering with us doubled.
AmeriCorps mission is to improve lives, strengthen communities, and foster civic engagement through service and volunteering. They spend time in a community addressing critical needs in order to make a difference. Here at Kaua'i Habitat our service members are fighting the affordable housing crisis on island by working directly with our homebuyers as they build their own affordable homes, or by generating funds for Kaua'i Habitat building projects by working at the Kaua'i Habitat for Humanity ReStore.
At this time we are overjoyed to introduce four new AmeriCorps members who will be spending the better part of a year strengthening our island community. Welcome J.P. Millan, Kevin Ball, Alicia Ortiz and Jarvas White. J.P. joins us from California and is looking forward to living and getting to know a different part of the country. Kevin comes to us from Colorado where he enjoyed volunteering at his local Habitat affiliate. Alicia is from New York and has been volunteering with Habitat for Humanity since 2010, where she discovered that she loves working with her hands, meeting and learning from new people, and appreciates the sense of community Habitat creates. Jarvis is from Florida and has been an AmeriCorps member for the past two years. He began his journey with AmeriCorps in Alaska, where he served as an emotional support advocate at an elementary school there.
Welcome AmeriCorps Service Members, we truly appreciate all you do.