29 Jan

Check Your Free Credit Report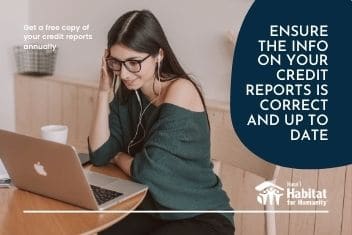 Don't let too much time pass in the new year without checking your free annual credit report!
Did you know that under the Fair and Accurate Credit Transactions Act (FACTA), you have the right to get a free copy of your credit report every 12 months from each credit bureau? The credit reports are free, but it may cost you a fee to purchase your credit score.
A recommended site of housing counselors is www.annualcreditreport.com. You can also order your free credit report directly through each bureau – www.experian.com, www.transunion.com, www.equifax.com.