22 May

Asian American, Native Hawaiian, and Pacific Islander Heritage Month

In May our nation celebrates Asian American, Native Hawaiian, and Pacific Islander Heritage Month. A month that offers us a time to reflect and celebrate the amazing achievements, remarkable contributions, and diversity of cultures these communities have made for us all.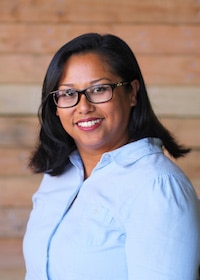 At Kaua'i Habitat for Humanity, we honor the Asian American, Native Hawai'ian, and Pacific Islander (AANHPI) leaders who have forged the path for us to become a leading provider of truly affordable housing on Kaua'i. From Kaua'i Habitat's first executive director, the late Auntie La France Kapaka-Arboleda, former Board President Leona Sa McDermott to its current leadership under Executive Director Milani Pimental, the positive impact of AANHPI values could not be more evident.
When asked what the role of Kaua'i Habitat for Humanity Executive Director means to Milani Pimental she had this to say. "I feel so privileged to be serving our community in this way. I was raised by a strong and independent Filipina, who served the various communities she called home through healthcare. I am proud to have been gifted her strength as her daughter, an Asian American woman who – with the help from family and friends – built an affordable home; who now continues the work of others who came before her to help our island residents have a place to call home, in a place where their families have lived for generations. I am proud to not only be at the table, but to be called to the table, to enable lasting change in affordable homeownership. This role means everything to me, that I can use my skills and talents to be a champion of affordable housing for our residents. And like my mother gave strength to me, I hope to give strength to others who are pursuing their own homeownership goals."
Kaua'i isn't the only Habitat for Humanity affiliate in Hawai'i to have strong AA and NHPI representation. Many affiliates within the state thrive under the AA and NHPI leadership including Honolulu Habitat CEO TJ Joseph, retired Maui Habitat Executive Director Sherri Dodson, Leeward Habitat Executive Director Jo Bautista, Hawai'i Habitat for Humanity Association Board Members Janice Takahashi, Maile Alau, Hawley Iona, Justin Murata, Dennis Oshiro, Kamuela Cobb-Adams, Sara Lin, as well as our own Kaua'i Habitat Board Member Keith Yap.