16 Dec

Hawaii in Top Ten AmeriStates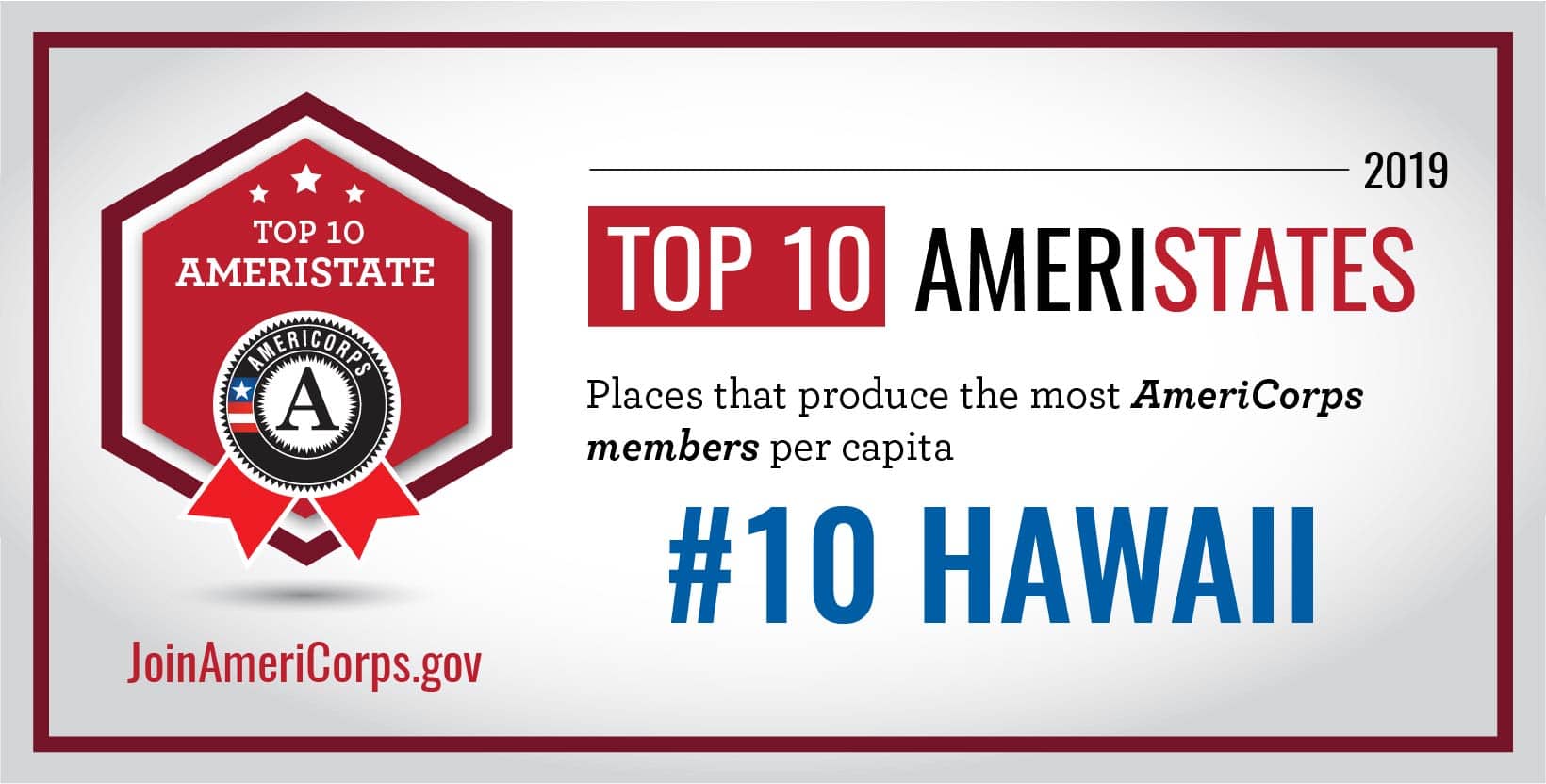 Have you heard of AmeriCorps? It's a wonderful program where amazing people commit time to improving lives by addressing critical needs in a community. At Kaua'i Habitat we have been blessed by so many caring individuals as they address the affordable housing crisis on Kaua'i. These service members dedicate 10 1/2 months of their lives building homes and hope with us and make a tremendous impact on our community.
A common question we are asked is "Where do these amazing people come from?" Well AmeriCorps just answered that question for us. They just released a list of the top ten states and cities that produce AmeriCorps members, and guess what? Hawaii made the top ten states! It makes us proud to know that so many generous and giving individuals, that improve communities throughout the nation, come from the state of Hawai'i. If you are interested in joining or finding out more about AmeriCorps programs visit their website at https://www.nationalservice.gov/programs/americorps.
Click here to see top ten rankings of AmeriStates and AmeriCities