Kaua'i Habitat for Humanity welcomes volunteers of ALL skill levels. Novices, do-it-yourself-ers, and professionals are all welcome! Opportunities are available for individuals of ALL abilities.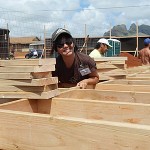 Kaua'i residents and seasonal residents
Come join us – together we can make an impact on our community! Register here.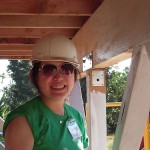 Island visitors
Voluntourism at its best! Experience the beauty that Kaua'i has to offer through its people, culture, and environment while giving back to the community. Register here.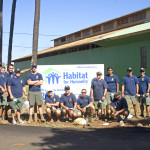 Group Volunteer Opportunities also available
Click here for information.