Building Impact. Building Vision.

Membership in Kaua'i Habitat for Humanity's Builders Guild enables sponsors to make a meaningful difference in our community by enabling ongoing success through gifts of subdivision sponsorship or house sponsorships. Builders Guild members are recognized for their contributions at various levels and are instrumental in furthering the mission of Kaua'i Habitat for Humanity.
House Sponsorship Program
View our Program Benefits
Download the full brochure: Builders Guild House Sponsorships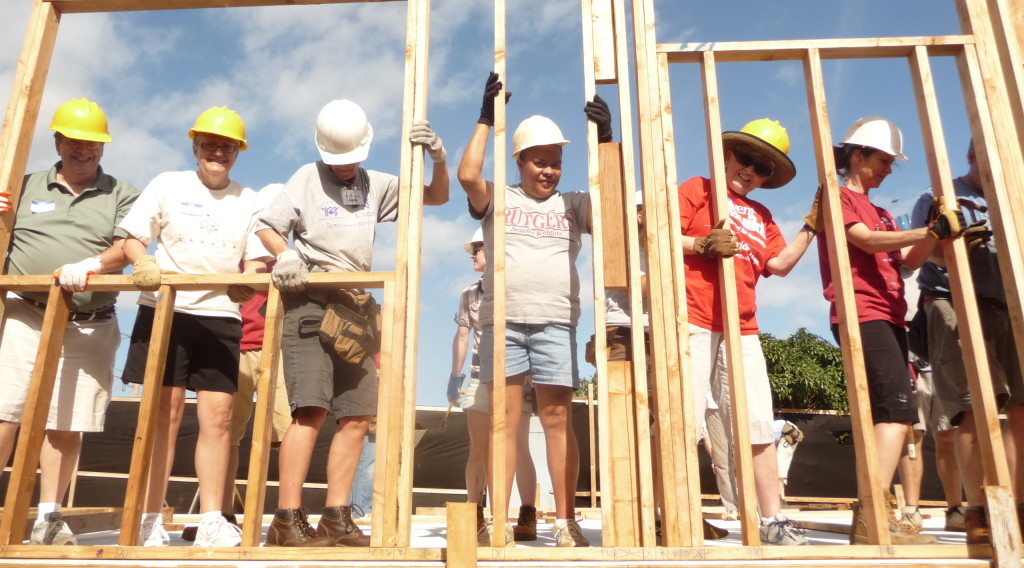 Your Builders Guild House Sponsorship can truly make an impact in the life of a family in need on Kaua'i. Habitat isn't about a handout, it's a "hand-up." Partner households invest in their own success by contributing time and effort (sweat equity hours) toward the construction of their home and others. When families have the opportunity for truly affordable housing, studies show that physical health improves, educational attainment increases, and financial security develops.
Sponsorship Agreements include:
Amount of sponsorship donation, scheduled TeamBuild days, and pledge payment schedule.
Detailed List of Responsibilities for Kaua'i Habitat for Humanity and opportunities for Sponsor participation.
Subdivision Sponsorship Program
Contact us directly to learn how your leadership gift can help build vision through subdivision sponsorship.
Join the Builders Guild today! Help us to build homes, communities, and hope.
To join or to learn more, contact:
Milani Pimental, Director of Development
(808) 335-0296 ext. 113 | milani@kauaihabitat.org
Sponsor partnerships are voluntary, non-binding, and based upon the spirit of philanthropy.
Sponsor may request to remain anonymous or decline any of the listed benefits.
House Sponsorship does not give any advantage or preferential treatment to an applicant from any given organization.
Monetary donations to Kaua'i Habitat for Humanity cannot be used to satisfy local development laws and/or development requirements.
Kaua'i Habitat for Humanity Board of Directors maintains the right to accept/decline house sponsors on a case by case basis.