'Ike aku, 'ike mai, kokua aku kokua mai; pela iho la ka nohana 'ohana.
Recognize others, be recognized, help others, be helped; such is a family relationship.
~ `Ōlelo no`eau, Hawaiian proverb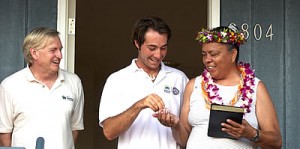 As a Kaua`i Habitat for Humanity homeowner, you are our `ohana, as your neighbors are yours. Together, you can incorporate Habitat's team build philosophy into your daily life and further your success and that of your fellow neighbors.
You have made significant achievements to become a homeowner and we're proud of you. Your home is a valuable asset and we're happy to offer you some handy tips for you and your family.
Tips for Maintaining Good Credit