Pupukahi i holomua. Unite to move forward.  ~ 'Ōlelo no'eau, Hawaiian proverb
Kaua'i Habitat for Humanity – The need on Kaua'i
Our Vision
A world where everyone has a decent place to live.
Our Mission
Seeking to put God's love into action, Kaua'i Habitat for Humanity brings people together to build homes, communities and hope.
Our Motto
Building homes. Building community. Building `ohana.
Programs and Services
Our primary program is the New Home Construction Program. Homebuyers in the program must meet all Kaua'i Habitat guidelines.
Under the New Home Construction Program, interested homebuyers have two options. One option is to purchase a house and lot in the 'Ele'ele Iluna subdivision. The second option involves building a Habitat house on a lot that is already owned by the homeowner (leasehold land or fee simple).
Kaua'i Habitat for Humanity also operates ReStore®, which sells new and used discounted building and construction materials, home improvement items, gently used furniture, appliances, and household goods to raise money for the affiliate. Proceeds from ReStore® support Kaua'i Habitat for Humanity's mission to build decent, affordable housing.  For more information on ReStore® click here.
Our Builds
Kaua'i Habitat for Humanity active projects as of February 2018:
– 'Ele'ele – new home construction (15 homes in finish stages, 17 in early foundation phase), 'Ele'ele Iluna Subdivision
Where have we already built?
Construction was started on our first home in 1992 in the aftermath of Hurricane `Iniki. In 2009, Kaua`i Habitat built its 100th Habitat home. As of February 2018, the affiliate has built 135 new homes and repaired and upgraded 29 substandard homes from the North Shore to the West Side of Kaua`i.
Today, Habitat homes can be found in the following towns on Kaua`i:
Anahola
`Ele`ele
Hanalei
Hanapepe
Kapa`a
Kalaheo
Kealia
Kekaha
Lawa`i
Non-proselytizing Policy
Habitat for Humanity International and its affiliated organizations will not proselytize. Nor will Habitat for Humanity work with entities or individuals who insist on proselytizing as part of their work with Habitat for Humanity. This means that Habitat for Humanity will not offer assistance on the expressed or implied condition that people must adhere to or convert to a particular faith or listen and respond to messaging designed to induce conversion to a particular faith.
Equal Housing Opportunity
We are pledged to the letter and spirit of U.S. policy for the achievement of equal housing opportunity throughout the Nation. We encourage and support an affirmativ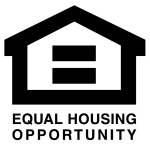 e advertising and marketing program in which there are no barriers to obtaining housing because of race, color, religion, sex, handicap, familial status, or national origin.
Our Pledge
The critical need for affordable housing persists on our island. To address this need, Kaua'i Habitat has pledged to scale up our capacity and build 30 homes per year.