We are thrilled to welcome Alan as one of our AmeriCorps volunteer for the next 10 1/2 months. He has so much to offer our organization and community that we felt we should have him introduce himself. Aloha Alan!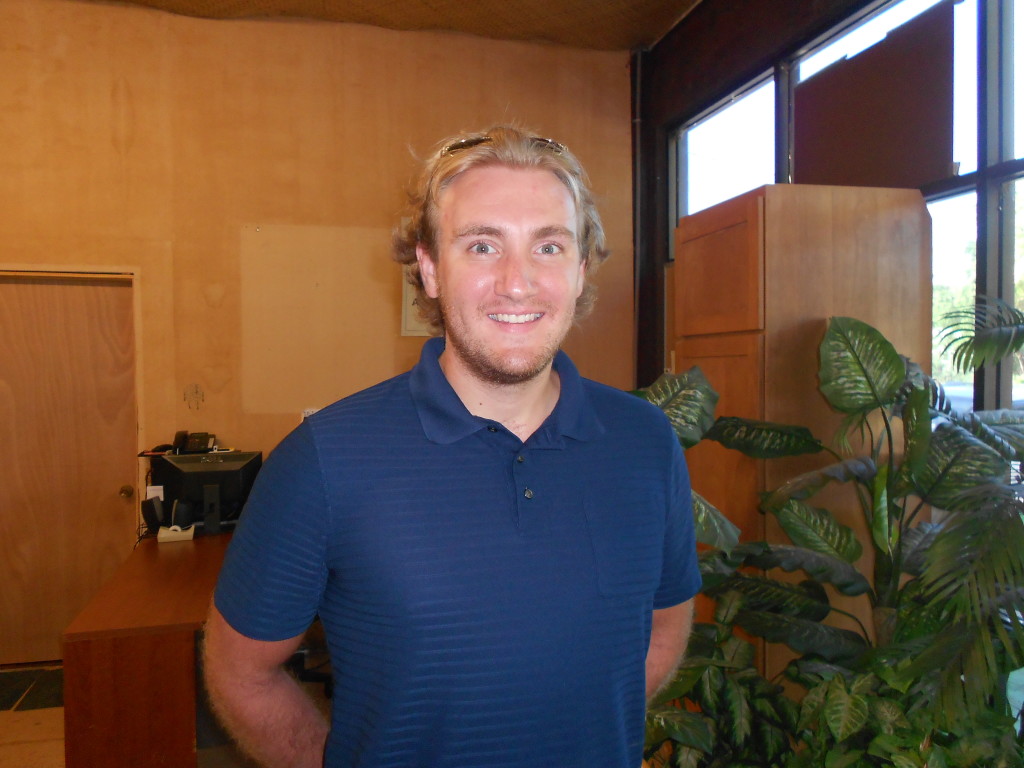 My name is Alan Clinton and I just completed my undergraduate studies at Purdue University where I majored in Natural Rescues and Environmental Sciences with minors in Plant Biology and Genetics. I am looking forward to starting my AmeriCorps service with Kauai Habitat for Humanity.
I began volunteer service through my high school and soon found that those efforts related to building and conservation were the most rewarding. When I arrived in West Lafayette for college four years ago, I was very fortunate to find a very dynamic and ambitious team involved in the Purdue Habitat for Humanity Chapter. I was quickly convinced that I could make a meaningful contribution to this effort.  The program clearly has an immense impact on people's lives, not only for the prospective home owner, but most critically, for all those who participate. Although we are each learning construction skills, the effort helps each individual gain "life skills" related to teamwork and leadership.
Over the past four years as an active member of the Purdue chapter, I have held three officer positions: Construction Chair, VP of Operations, and Chapter President. I am clearly hooked on Habitat!  Although we are acknowledged and recognized for our community service, I personally feel privileged to have had the opportunity meet some wonderful fellow citizens and to learn and mature as an individual. Habitat is about empowerment, we are not just building a home; we are building a brighter future. This above all else, is why I believe Habitat and other affordable housing charities are some of the greatest places to put ones time, effort, and philanthropy.