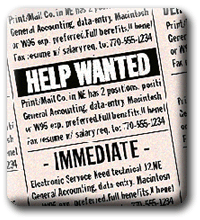 Kaua'i Habitat for Humanity has an immediate opening for a Volunteer Program Assistant. This is a temporary position ranging from 3 to 6 months. Details of the position are listed below. If you are interested in applying, please email your resume to milani@kauaihabitat.org.
Temporary Volunteer Program Assistant (3-6 months), 20-30 hrs/wk

General Description:
The Volunteer Program is part of the Development Department at Kauai Habitat for Humanity. The temporary volunteer program assistant is responsible for providing critical support for the volunteer program, including but not limited to: processing and management of individual and group volunteers; setting up volunteer needs prior to, during, and after a build day; coordination of schedules across all Kauai Habitat worksites (construction, ReStore, office, baseyard, others as needed); maintaining detailed correspondence and reporting to supervisor regularly.
The temporary volunteer program assistant reports directly to the director of development and works closely with all staff members and volunteers to create a positive and productive atmosphere for volunteers.
The ideal candidate for the temporary volunteer program assistant position is a highly organized team-player who enjoys working with people of various backgrounds and personalities, exhibits leadership ability, applies team-building strategies, motivates, is well-organized, able to handle multiple projects and tasks and communicates effectively. He or she will also understand the role and importance of volunteers to the organization, some of whom are or have the strong potential to become future donors.
KNOWLEDGE, SKILLS, ABILITIES:
Able to support and endorse the Habitat for Humanity mission
Enthusiasm, teamwork focused and strong customer service skills
Well organized and detail oriented
Self-motivated, able to work independently with minimal supervision
Excellent written and verbal communication skills
Project management skills
Ability to multi-task
EDUCATION, EXPERIENCE:
1-2 years experience in the field of office support or direct client services
Personal volunteer experience