Dear Friends,
Thank you so much for choosing to support our mission. I can truly say that our work would not be possible without your support, and for that we are so grateful.
I am happy to report that many great things are underway here on Kaua'i. I hope you enjoy reading a bit more detail in the attached Gifts in Action.
Our affiliate has so much to be thankful for – beginning with YOUR support. Progress on all current projects is moving along steadily. I hope you enjoy catching up with us in this special update.
On behalf of our Board of Directors and staff, thank you again for your generosity and advocacy for our programs and those in need here on Kaua'i.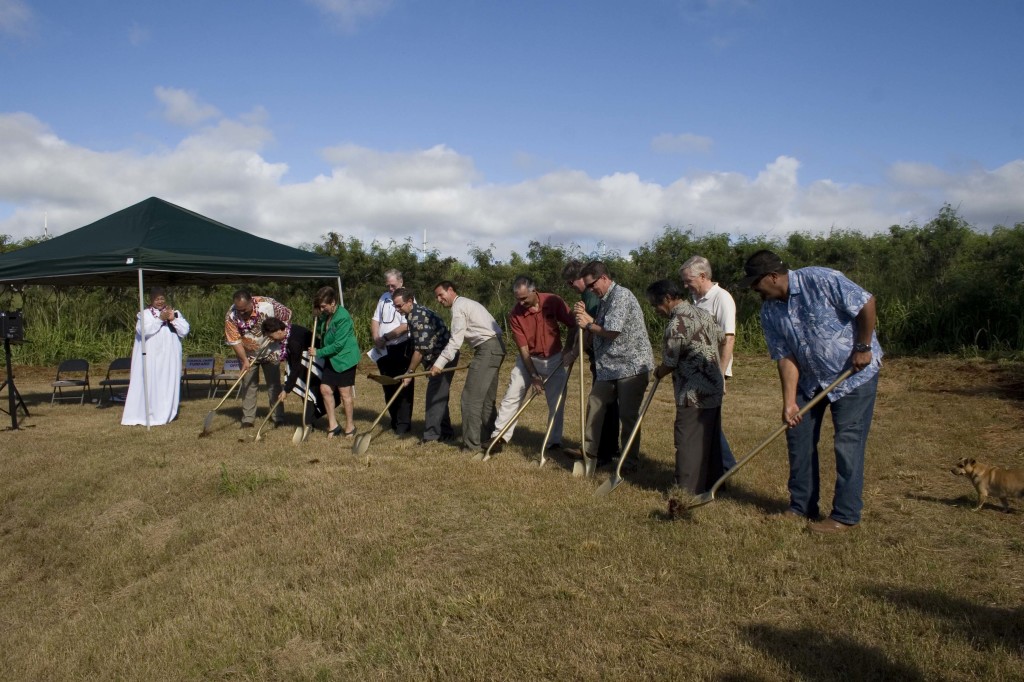 `Ele`ele Iluna Subdivision
On January 17, 2014 our community partners and project donors came out to help us break ground on Phase II of the 'Ele'ele Iluna Subdivision. By February, our contractor was clearing the land. Site work continued on through March and in April, crews began laying various pipe systems throughout the subdivision. Our mandatory orientation meetings for interested homeowners were very successful. Out of 415 applications distributed, 257 were turned in by our March 21 deadline. Staff is now processing applications for the homeowner qualification process. By Fall 2014, we will be ready to start construction on the first 12-15 homes.
Quicker permitting rules
In an article published in The Garden Island newspaper March 17th, 2014, the need for quicker permitting rules was brought to the attention of the public.
Highlighted was the fact that it took seven years to receive the permits needed to begin construction on the 'Ele'ele Iluna subdivision, which will provide housing for families here on Kaua'i. That could change if the Kaua'i County Housing Agency moves forward with a provision in the county's housing law. The provision would expedite the permit approval process for developments that designate at least 51% of all units to workforce housing. It is estimated that the expedited process would cut the approval time for future subdivision plans down to about two years.
Chris Young joins Board of Directors
We are excited to have Christopher Young rejoin our Board of Directors; he previously served as Treasurer in 2006. Born and raised in Southern California, Chris holds degrees in both Economics and Psychology and has worked in Finance for fifteen years. He lived here on Kaua'i from 2004 through 2008 and returned to Kaua'i this year after accepting a job with Morgan Stanley Wealth Management. Chris also serves on the board of Kapa'a Business Association.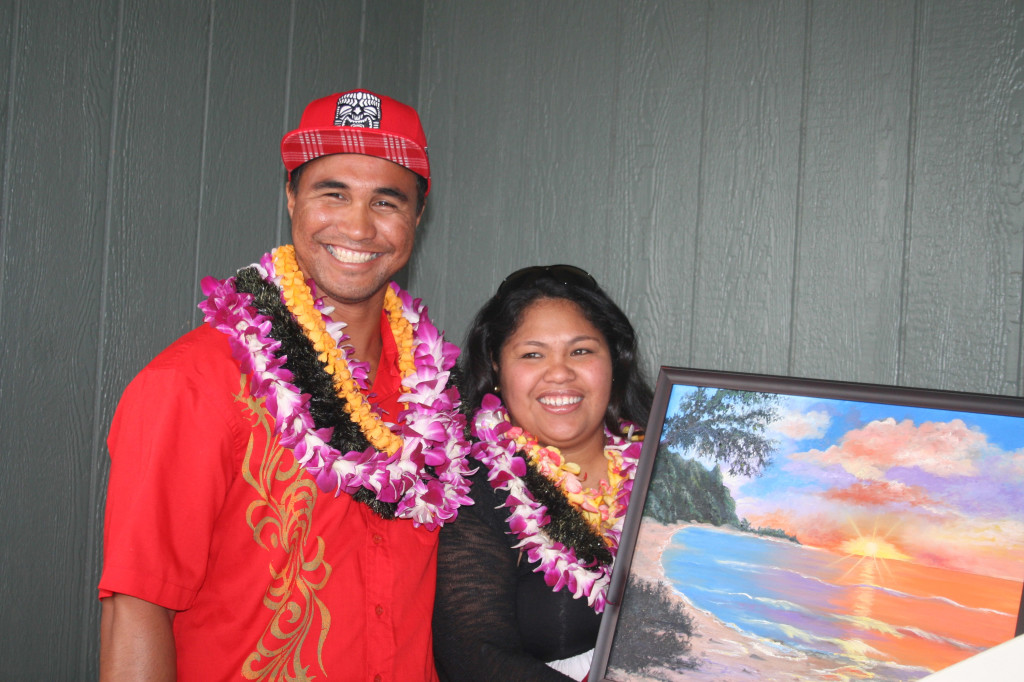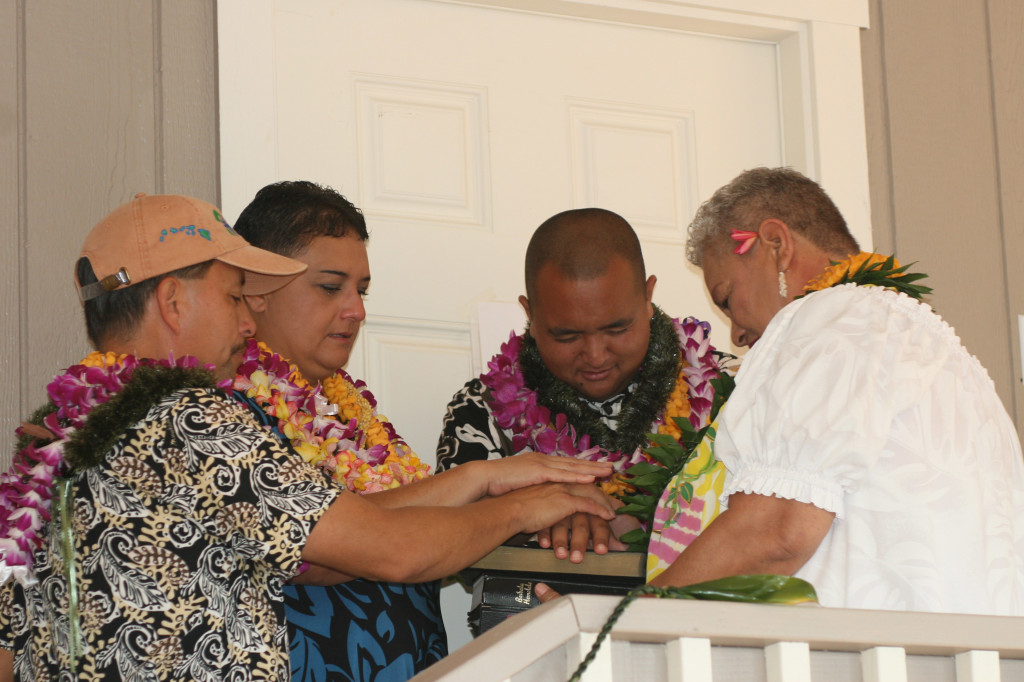 112th and 113th Kaua`i Habitat homes completed
April marked the completion of the Kaneholani and McDermott homes on Dept. of Hawaiian Homelands in Anahola. A house dedication ceremony and key passing was held on April 23. It was a beautiful day to celebrate this momentous occasion amidst family and friends. Both families are anxious and excited to finally move into their new homes and are so grateful to the support of community partners, donors, and volunteers who contributed to their long-held dream of homeownership.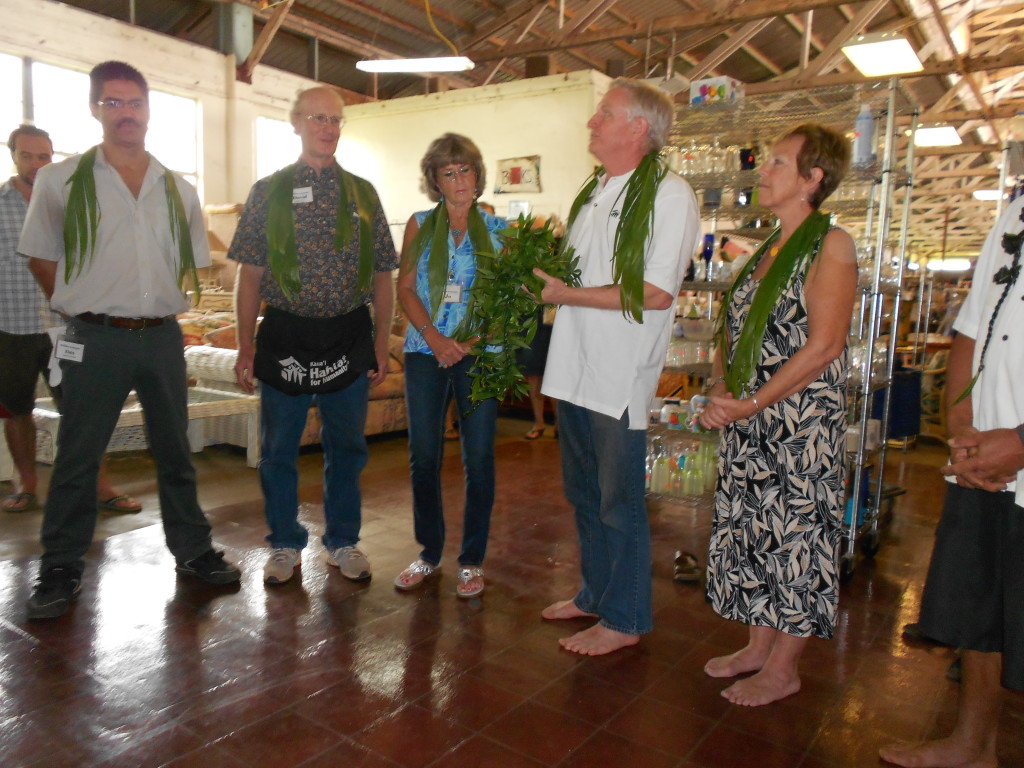 21st anniversary and ReStore re-dedication ceremony
Our affiliate celebrated its 21st anniversary in December of last year and held our second annual Anniversary Sale at ReStore® to celebrate with our community. A special re-dedication ceremony to highlight the 2-year process of store and service improvements made possible by funding from Hawai'i Community Foundation.
Community partnership continues
Thanks to a generous donation, Kaua'i Habitat for Humanity was able to help distribute warm, fleece blankets to many in need on our island. In early January, management at the Wyndham Bali Hai Villas in Princeville donated approximately 120 polyester/fleece blankets to Kaua'i Habitat for Humanity. Given the size of the donation, Habitat staff reached out to Kauai United Way (of which Habitat is a proud partner agency) in an effort to share this warm gift with a wider audience. Kaua`i Habitat's ReStore® sold the remaining blankets at affordable prices to benefit our mission of building affordable housing.
Volunteers make the difference
Why did I volunteer for Habitat while in Kaua'i? Well, there is a lot to do, and one of the things that needs to get done is to help many of Kaua'i's people get affordable housing!
Our home is in Norwell, Massachusetts and we are part of South Shore Habitat for Humanity. We have many opportunities there, but the one that is not easy to come by is actual building. Hence we cannot grab a hammer and pound nails whenever we want. When my wife Nancy and I contacted Kaua'i Habitat two years ago for our first build trip, we found quite the opposite on Kaua'i. The affiliate has many builds and not enough volunteers. What a perfect fit!
This year I called again and also volunteered two other strong and able bodied men – my brother Bob and my best friend Paul. We went to work in Kekaha with Bob (Construction Superintendent). He put us to work doing fun stuff. Bob and Paul were on the chop saw while I was under the deck drilling holes for the braces with a bit that was probably older than Bob! He wanted to get the deck finished that day but 3 o'clock happened first. Since we were literally working hand in hand with the new homeowners, the Eguchi family, we wanted to at least get the decking done. We told Bob that Paul and I would be back the next day to finish! The attached picture tells the story I can't convey!
– Volunteer Ed Martin, Norwell, MA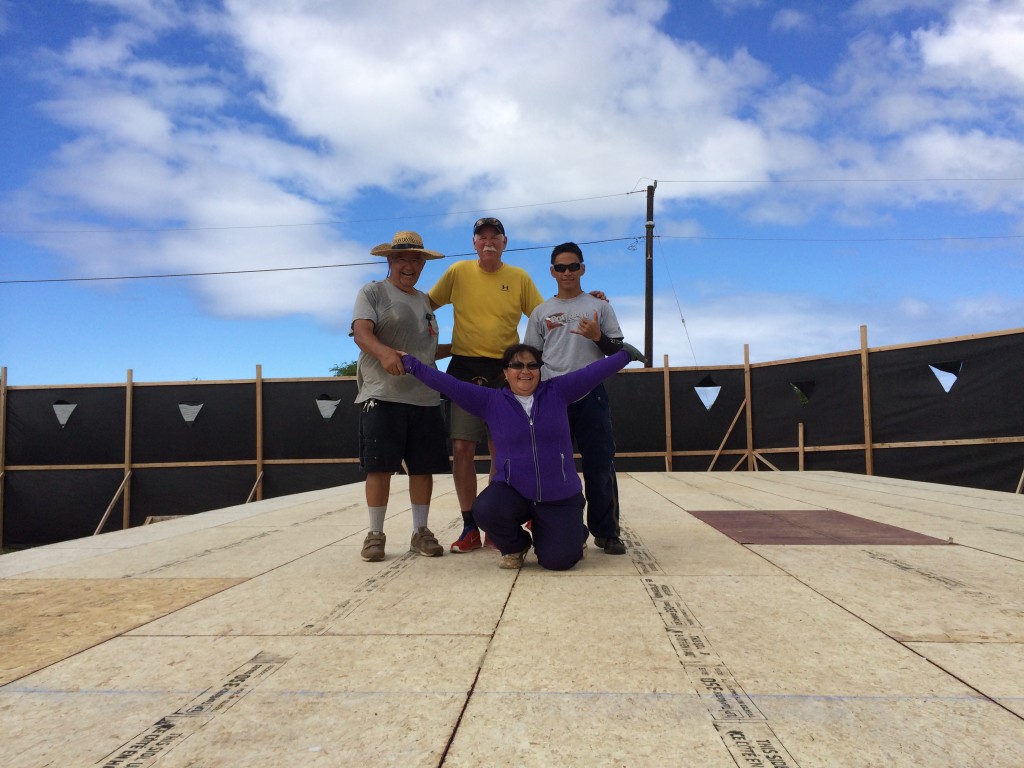 Thank you for your enduring support!
—————————————–
Kaua`i Habitat for Humanity is a 501c3 nonprofit organization whose mission is to bring people together to build homes and hope.
How You Can Help
If you would like to make a contribution to help continue our mission critical work of creating affordable housing opportunities for people in need on Kaua`i, please visit our website to make a tax-deductible gift today!

Interested in volunteering? We have opportunities for individuals and teams of all abilities. Contact us today at volunteer@kauaihabitat.org  or call 808.335.0296 ext 152.