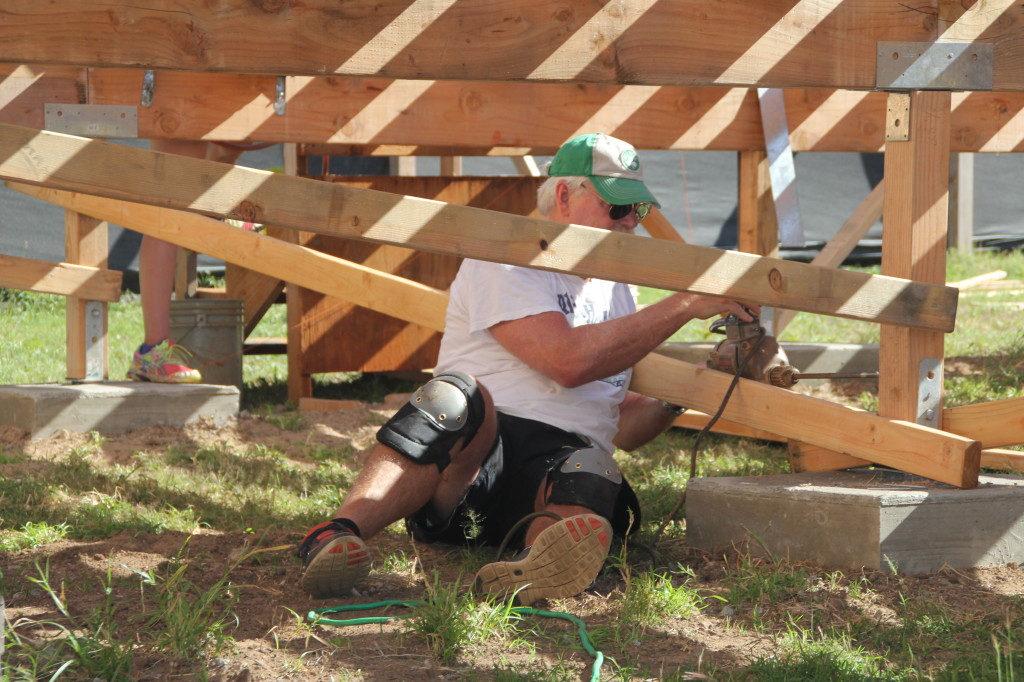 Since it's #nationalvolunteerweek we thought we would share a story from one of our #volunteers. This amazing individual not only volunteers while on his vacation, he also recruited his friends and family to do so as well. Here is his story.
"Why did I volunteer for Habitat while in Kaua'i? Well, there is not much to do on the island. It is the usual; go to the beach, drink a few Mai Tais, have some Kalua pork or a big scoop of poi! In all actuality there is a lot to do in Kaua'i, and one of the things that needs to get done is to help many of Kaua'i's people get affordable housing!
Two years ago my wife, Nancy and I decided to check on work availability when we were coming for a vacation. Our home is in Norwell, Massachusetts and we are part of South Shore Habitat for Humanity. We have many opportunities there, but the one that is not easy to come by is actual building. Hence we can not grab a hammer and pound nails whenever we want. When I contacted Jess, I found quite the opposite on Kaua'i. You have many builds and not enough volunteers. What a perfect fit!
This year I called again and volunteered three strong and able bodied (maybe 35+ years ago) men. I strong armed my brother Bob and my best friend Paul to "volunteer". We went to work in Kekaha with Bob (Construction Superintendent). He put us to work doing fun stuff. Bob and Paul were on the chop saw while I was under the deck drilling holes for the braces with a bit that was probably older than Bob! He wanted to get the deck finished that day but 3 o'clock happened first. Since we were literally working hand in hand with the new homeowners, the Eguchi family, we wanted to at least get the decking done. We told Bob, that Paul and I would be back the next day to finish! The attached picture tells the story I can't convey!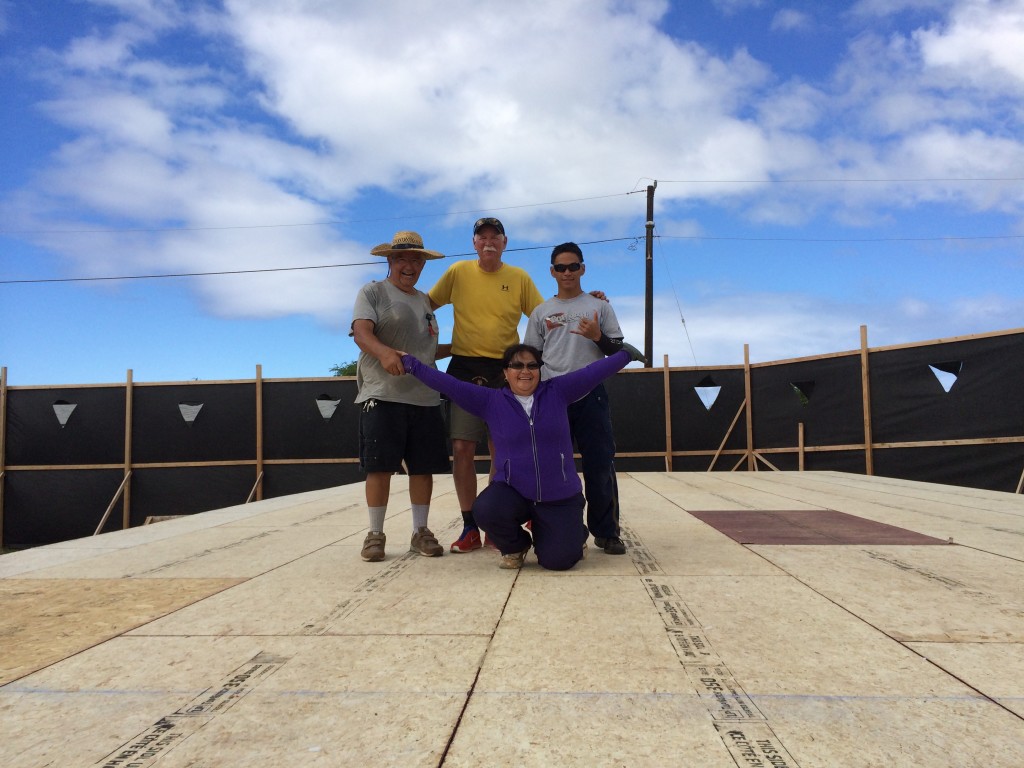 Why did I volunteer for Habitat in Kaua'i? Because we are all in this together!"