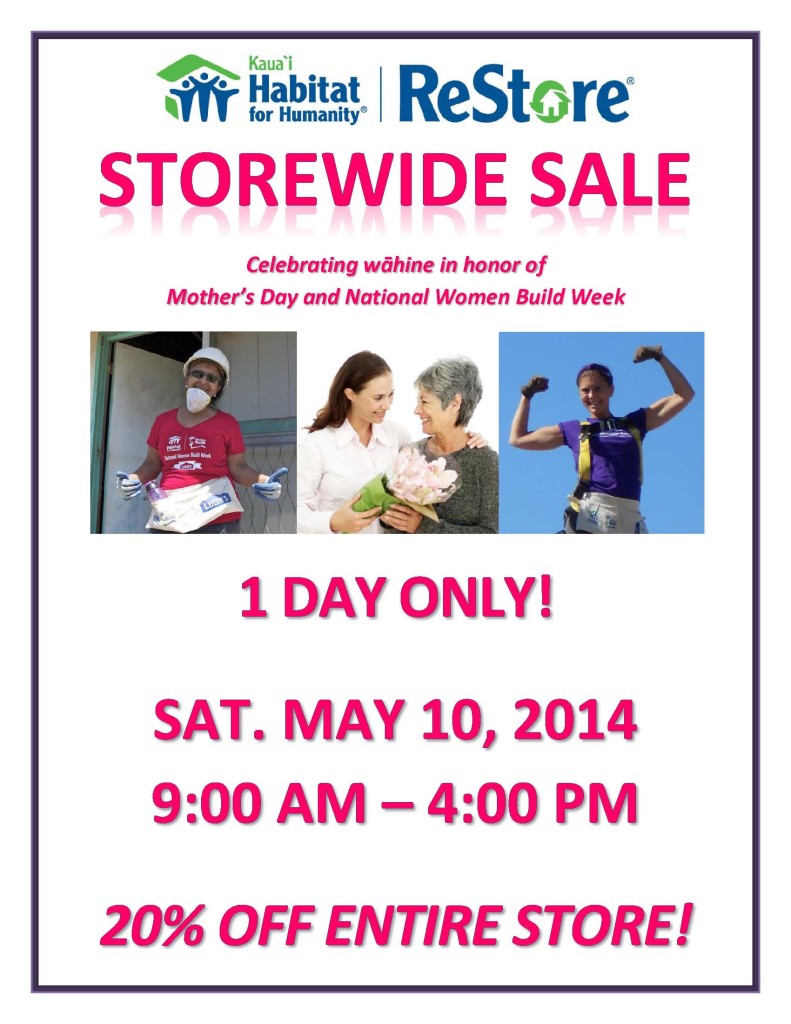 On Saturday, May 10, 2014 Kaua'i Habitat for Humanity is celebrating Mother's Day and National Women Build Week by offering 20% off everything in our ReStore®. The one-day celebration sale will take place from 9:00 am – 4:00 pm. Every item in the store will be on sale, and special deals will be announced throughout the day.
"We are so thankful for the women in our community, and wanted to show our appreciation in some way," stated ReStore® Manager Cynthia Dazzi.
ReStore® is located in Hanapēpē on Kaumuali'i Highway, across from Salt Pond Country Store. The ReStore® entrance is adjacent to Kaua'i Habitat's main office.