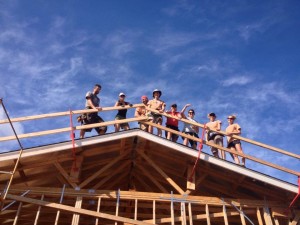 We're currently building two new homes on DHHL land in Anahola. Come join us! Crews are out at the site on weekends and most weekdays, but please CALL AHEAD TO SCHEDULE your volunteer time with our Volunteer Coordinator, Jessica Clabo.
Jess will match your skills to current or upcoming projects and fill you in on status of construction, required safety training, what to wear/bring to the job site, directions to the houses.
Contact her at volunteer@kauaihabitat.org or by phone or text to 808-482-1117.